MY FAMILY ROOTS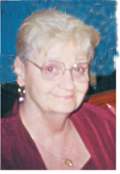 People have asked me why I would spend so much time seeking people who are already dead. Maybe it's just curiosity or the "What If" factor. What if certain ancestors hadn't come to the USA, what would my life have been if I had been born and raised in another place.
What were these ancestors like? Were the family stories really true? What did they look like? Do I look like anyone else? Do my children? I probably will not find the answers to these questions. However, it is fun looking for them.
When I was a child my mother would talk about many family members, some of which I didn't know. It kind of went in one ear and out the other. I was to busy living life toward the future to be concerned with the past. Unfortunately, she never wrote it down. Although we did have a bible with a good amount of family history, it was lost in a flood. Now I am the elder of this family and more concerned with the past then the future.
But, I do love puzzles and every time I find a connection it's another piece of the puzzle. Perhaps you have an unfinished puzzle, take a look at my family maybe we're connected